MAIDENHEAD BUSINESS GIRLS 
Wednesday 3rd October – Speaker tbc
AGENDA
0915 – 0930 – Arrive and Registration
0930 – 0950 – Welcome & Introductions
0950 – 1000 – Business Girl Spotlight
1000 – 1030 – Elaine Pasini – Creative Copywriter, Marketing and Social Media Management

1030 to 1130 – Networking
Our meet ups are friendly and fun with an infectious vibe, fizzing around the room.  When women connect, a transformation happens.  We encourage women with different backgrounds, different businesses and at different stages of their business to join in.  You never know who you are talking to and how they might be able to help you or ineed might know someone who can.   We believe you can all help each from waitress to high flying CMO.  We need to work together to change the perception of how we really do business.  We can learn and support each other in the process.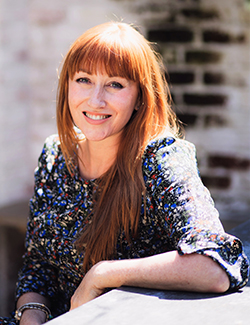 About Elaine
Elaine comes from a legal background whilst overlapping with a PR and Marketing career.  She is now a professional copywriter, editor, proof reader and social media manager.  Having studied psychology and psychotherapy, Elaine understands the value in behavioural science when it comes to market research and the consumer. Copywriting is SO much more than putting pen to paper!

Hope to see you there!
Amanda