MAIDENHEAD BUSINESS GIRLS 
Wednesday 9th January – Helen Steel from Streamlion Consulting will be focusing on key areas of your business strategy including growth, profitability and customer retention.
AGENDA


0915 – 0930 – Arrive and Registration
0930 – 0950 – Welcome & Introductions
0950 – 1000 – Business Girl Spotlight
1000 – 1030 – Helen Steel 

1030 to 1130 – Networking
Our meet ups are friendly and fun with an infectious vibe, fizzing around the room.  When women connect, a transformation happens.  We encourage women with different backgrounds, different businesses and at different stages of their business to join in.  You never know who you are talking to and how they might be able to help you or ineed might know someone who can.   We believe you can all help each from waitress to high flying CMO.  We need to work together to change the perception of how we really do business.  We can learn and support each other in the process.
About Helen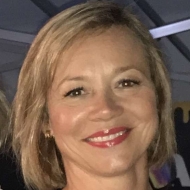 Helen Steel is a highly professional and self-motivated consultant who runs her own business consultancies which specialise in providing business advice, strategy, funding and planning services to help businesses grow through their start-up and scale-up phases. She has over 30 years experience in general business and IT strategy and also spent many years in the corporate world designing, implementing and managing numerous complex projects for clients in the UK and abroad. She also doe projects for larger clients in the areas of change management, process optimisation and customer experience consulting.  https://www.streamlionconsulting.com/